Do you want to sell your business in Camarillo, California? If you answered yes, you should know that you might not succeed on your own.
Statistically, business owners who try to sell their own businesses are only about 20% likely to end up with an offer to buy. Even if you do find someone to buy your biz, you may not get a fair price for it.
Steve Barnett, The Valley Business Broker, has a proven record of success (over 80%) getting businesses just like yours sold for a fair price that will attract all the right buyers to your business. Reach out today for your free consultation.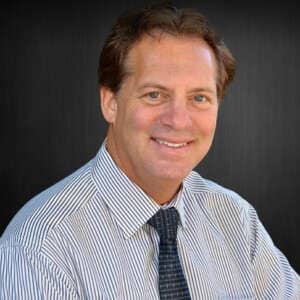 The Valley Business Broker – Steve Barnett
The Valley Business Broker Steve Barnett has dedicated his career to helping business owners just like you sell their businesses with ease. What's even more attractive is that commissions aren't due until your business sells.
If you're wondering if collaborating with The Valley Business Broker is going to be expensive, the answer is likely no.
Most of the time, you can count on getting more money in your pocket, even after commissions, than you could if you sell without a Camarillo business broker. The truth is clear: it's a sound financial decision to choose to work with a business broker, as long as the person you choose is qualified to do their job.
Steve has been able to sell millions of dollars in businesses for his clients with an astounding 80% to 90% success rate.
What's stopping you from becoming another one of Steve's success stories?
If you're looking for the right time to sell your Camarillo business, consider doing it now! Unless you make major operational and financial changes quickly, your business value most likely won't change more than a few dollars and cents. In other words, waiting around isn't going to benefit you.
Did you know that most business brokers don't have any experience selling businesses? In fact, the only thing a person needs to call themselves a business broker is a real estate person's license.
Steve understands the importance of having more qualifications than just a real estate license. He earned an MBA in Business Management from Pepperdine University. His desire to learn more about the financial side of businesses also led him to pursue and ultimately earn his CPA Certification from the State of Washington. From there, he obtained a certification to become a Real Estate Broker, and eventually, became a fully certified business broker.
But his qualifications don't stop there.
Professionally, Steve has spent time as a CFO, Controller, and VP of Finance of both Manufacturing and Professional Service Companies. He has specific experience in fields like aerospace and consumer products, however he is able to help business owners from all kinds of industries get top dollar for their businesses.
You might be wondering, how does this apply to you? Let's dive in!
When you work with Steve, you'll be working with the most qualified of Camarillo business brokers. You also can enjoy a relationship with open communication, transparency, and mutual respect.
Reach out today for a free consultation with The Valley Business Broker and get the ball rolling on moving onto the next stage of your life. There's nothing better being able to chase your dreams!
Camarillo Business Broker Process
Understanding the business sales process is a huge part of putting any anxieties or fears that you may have about business brokers to rest once and for all. Steve has put together a rock-solid formula for selling Camarillo businesses that have helped his customers seal the deal time and time again.
First, you'll have a consultation with Steve. During this conversation, you'll get comfortable with one another and discuss what each of you expects out of your partnership. Steve asks a few related questions so that he can get started on your business sale.
Steve creates a fair and industry-based business valuation to help you create a listing price for your business. The Valley Business Broker combines his years of experience, education, and previous job knowledge to ensure your business is priced accurately. This is important because a well-priced business is most likely to sell.
Next, Steve will craft marketing materials to reel in the best buyers for your biz. These materials highlight all the best things about your Camarillo business to entice the right buyers to make an offer.
When interested buyers start contacting Steve, he knows how to tell which ones are serious. His screening process serves to save you time, since you won't have to waste it entertaining conversations with buyers who aren't serious about closing the deal. Remember: your time is precious.
Now, screened buyers will go through the presentation, offer, and negotiation process with you. Steve will remain by your side through the whole process to advocate for you and ensure you get a fair price for your hard work. Once you seal the deal, you can count on Steve to ensure the last steps go as smoothly as possible, too.
Steve is among the most well-qualified business brokers in the Camarillo area. You can trust him to accurately price and sell your business.
Get in touch with Steve today and make the first step toward your new future!
Your Questions Answered – Camarillo Business Broker
Q) What does The Valley Business Broker do?
A) Steve Barnett, also known as The Valley Business Broker, is a California business broker dedicated to helping you sell your business through his easier than ever process. When you work with Steve, you are extremely likely to sell your Camarillo business with ease.
Q) What is the role of a Camarillo business broker?
A) The Valley Business Broker handles all the heavy lifting of selling your business on your behalf. Steve uses his education and prior experience to champion a positive experience for each one of his clients.
Reach out to Steve today to find out how you can receive top dollar for your Camarillo business!