Did you know that a Conejo Valley business broker can increase the chances of selling your business, while receiving more money and making the process easier and less stressful?
You've worked hard to build your business to where it is today. Don't settle for less than you deserve by trying to sell your business alone.
The Valley Business Broker has what it takes to sell your business for top dollar in a reasonable amount of time. Reach out to Steve Barnett today to find out how he can help you.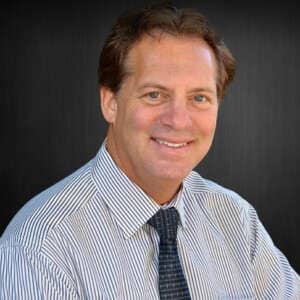 The Valley Business Broker – Steve Barnett
Finding the right business broker to sell your Conejo Valley business is easier than you might think if you know what to look for.
Here are a few things to be aware of when you're looking for a Conejo Valley Business Broker:
#1: Credentials
It is crucial that the business broker you entrust to help sell your business is well-qualified for the job. The best way to verify this is by reviewing their credentials.
Here are a couple questions to ask:
What types of certifications do you carry that qualify you as the best business broker for me?
Do you have any college education geared toward business brokerage?
Steve Barnett of The Valley Business Broker is a certified business broker with the credentials to prove that he's the best man for the job.
Since he carries an MBA in Business Management, you can count on him to understand the heart of your business and convey that to interested buyers. His CPA certification means that you can trust his financial evaluations and calculations.
#2: Applicable Experience
Even though a business broker must be certified to legally help you sell your business, not much experience is required to obtain that certification. In California, no working experience is required to sell businesses.
That's why it's paramount to make sure that the business broker you choose has the right experience to help you. The Valley Business Broker has years of experience in selling businesses where he has been able to secure millions of dollars for businesses sold.
#3: Previous Success Rate
A Conejo Valley business broker's past success is a great indication of how well they might perform for you.
Steve Barnett has helped his customers sell their businesses with ease. He also boasts an 80% to 90% success rate, so you can count on being more likely to sell your business than not.
If you try to sell your business on your own, you'll only be about 20% likely to reach an agreement with a buyer. That's why it's never a bad idea to work with Steve Barnett.
#4: Personality and Culture
During the business sales process, you'll spend plenty of time alongside the business broker you choose. That means that you should choose someone that meshes with your personality and that has a culture that makes you feel comfortable.
Steve Barnett is empathetic, caring, and wants to help you achieve your dream of selling your business. He values open communication, transparency, and trust. That means that when you work with Steve, you are in good hands.
#5: Rules and Policies
Making sure you are on the same page with your selected business broker from day one. Take stock of the rules and policies of the broker you choose to increase your chances of having a positive experience overall.
Conejo Valley Business Broker Process
The most successful business brokers in Conejo Valley understand that a solid process is the best way to sell a business. After all, when you have a plan, you are much more likely to be successful.
The Valley Business Broker uses a tried-and-true process to sell businesses that have proven to be wildly successful. By laser-focusing his attention on each step of this process, he can greatly positively impact your likelihood of closing a fair deal on your Conejo Valley businesses.
The first step is a consultation. Here, you'll meet Steve, find out what to expect, and learn a little more about the process. You'll discuss your business, what you're looking to get out of a sale, and what kind of timeline you're on.
The next meeting goes a little more in-depth about your biz. During this time, Steve will come up with and present to you a business valuation, which tells you how much your business is worth at of the time of calculation. This is used to create a fair listing price that puts as much money in your pocket as possible.
Then, creative and striking marketing materials are created and distributed to target buyers. Using his extensive knowledge of the business broker field and connections with people who are looking for businesses to buy, Steve makes it easy to find a buyer for your business.
During the presentation, offer, and negotiation process, Steve remains by your side to make sure you get the best deal possible. He can also handle the due diligence process and works alongside the best lawyers, escrow personnel, and accountants to make your business sales deal legal.
Overall, you can count on Steve to stay by your side every step of the way. 

FAQ – The Valley Business Broker in Conejo Valley, California
Q) Is it expensive to work with The Valley Business Broker?
A) The best thing about The Valley Business Broker is that he doesn't make any money unless you do (except for certain business valuations where 50-100% of the cost is usually refunded on the sale of your business). Steve's pay is based on commissions, which means that you'll pay a portion of the sales proceeds to Steve at the end of the sales deal. The sweet part about working with Steve is that you are likely to receive more money for your business, which can offset his commissions.
Q) What can The Valley Business Broker do for me?
A) The Valley Business Broker makes it easy for you to sell your business quickly and efficiently, with more money in your pocket.
Ready to sell your Conejo Valley business? Speak with Steve today for your free consultation.