Thinking about selling your business in Moorpark, California and not sure where to start?
Sure, you need to decide how much to sell it for, but how do you figure that out? Then, how do you get the word to the right interested buyers?
The bottom line is that selling a business is more complicated than you think.
Luckily, there's an easy way to get your biz sold for top dollar – work with the highest qualified Moorpark business broker – The Valley Business Broker.
Steve Barnett, also known as The Valley Business Broker, is a highly-rated and successful business broker who has sold millions of dollars in business to date.
Find out how Steve can help you – set up your free consultation today.
The Valley Business Broker – Steve Barnett
Selling your business is not a task that you want to leave up to just anyone. It's essential that when you choose a business broker to work with, the person you work with checks off all your boxes.
Perhaps the most important thing you should look for in a business broker is experience.
You might be surprised to learn that it doesn't take much to get a business broker certification. In fact, all that's needed is a real estate salesperson's license to call yourself a business broker. This means that you don't need any applicable training or experience in business to get certified.
Therefore, if you don't do your due diligence, you could wind up working with a business broker who is way over their head.
Luckily, Steve Barnett is exceptionally qualified for the role as your Moorpark business broker. Not only does The Valley Business Broker possess the certifications required, but he also has extensive scholastic and working experience that make him especially well-suited for business brokerage.
Professionally, Steve has worked as a CFO, Controller, and VP of Finance for Manufacturing and Professional Service Companies. He also has applicable experience in these industries:
Professional Services
Aerospace
Printing
Banking
Staffing
Automotive
Contractors
Distributors
Consumer products
Business Services
Manufacturers
Even if your business doesn't fall under one of these industries, The Valley Business Broker can still help you.
Steve understands the importance of a well-rounded education. That's why he pursued and ultimately earned his MBA in Business Management from Pepperdine University and obtained a CPA Certification from the State of Washington. He has also earned the prestigious Certified Business Broker designation from the California Association of Business Brokers.
This experience helps tremendously during the business sales process since it helps Steve to understand the inner workings of business.
When you work with Steve, you gain access to years of education, experience, and success. 80% to 90% of Steve's customers end up closing deals on their businesses. These business owners are just like you – regular people who want to cash in on the blood, sweat, and tears that they've put into their business.
If you're ready to move on from your business, there's no better time than the present to get in touch with The Valley Business Broker.
Call 818-625-2713 today and get one step closer to the next chapter of your life.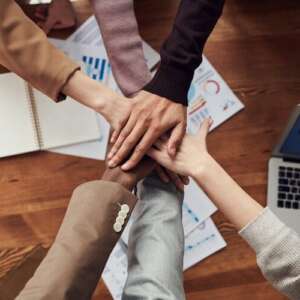 Sell Your Moorpark Business Fast
There's no question about it – when you decide you want to sell your business, you'll want to see progress quickly.
Even though it's normal for some time to pass between business valuation and closing a deal, you can count on open communication and transparency with The Valley Business Broker, so you'll always know exactly what's going on with your business.
If you're feeling anxious about trusting someone else with the sale your business in Moorpark, you're not alone. However, understanding what to expect is a great way to calm your anxieties. Steve uses a proven step-by-step process to sell your business fast.
Here is a quick look at what you can expect the process to look like when you work with Steve:
Step One: Valuation
Before you can do anything, you'll need to know just how much your business is worth. Using his applicable education and training, Steve will expertly prepare your business valuation, which will later be used to determine a fair listing price.
As a bonus, if there are changes you can make internally to increase Steve's valuation, he can identify and help you solve them.
Step Two: Marketing
Once you agree on a listing price, Steve gets straight to work on marketing materials. These materials are later used to advertise all the best parts of your Moorpark business to the right buyers. A huge benefit of working with Steve is that he knows where to find the buyers that want to close the deal on your biz.
Step Three: Lead Generation and Screening
When marketing materials have the leads rolling in, Steve uses his expertise to screen each interested party. This ensures that you don't waste precious time communicating or negotiating with parties who are not motivated to buy.
Step Four: Presentation, Offer, and Negotiation
During this stage, you'll present your business, answer questions, and negotiate the price of your business.
Step Five: Closing the Deal
Now, the fun part! Steve helps orchestrate and seal the deal on your business sale. You won't pay a penny in commissions until this step is complete.
As you can see, working with The Valley Business Broker makes your job easy. Steve handles all the heavy lifting for you and is always available to answer any questions or concerns you might have along the way.
Moorpark Business Broker FAQ
Q) Is The Valley Business Broker legit?
A) Yes! Steve Barnett, also known as The Valley Business Broker, is a certified business broker with the job history and education to back up his fitness for the role. 
Q) Do you have to have a college degree to be a business broker?
A) In short, no. The only required qualification for business brokers is a real estate salesperson's certification. Fortunately, The Valley Business Broker has real applicable education and job history that will ensure you receive top dollar for your business.
Are you ready to get the ball rolling on selling your Moorpark business? Reach out to The Valley Business Broker today.