If you've decided to sell your business in Ventura County, but you're not sure where to start, you should consider adding a certified business broker to your team. Business brokers specialize in helping business owners like you get top dollar for their businesses.
The best Ventura County business brokers have industry connections that make the process of selling your business much easier. When you partner with The Valley Business Broker, you'll get to work with the best lawyers, accountants, and escrow people the industry has to offer. Steve also has access to an exclusive network of buyers that are motivated to purchase your business.
Whether you're on the fence about selling or not, talking to Steve can help you decide what's right for you and your business. Call today to set up a free consultation.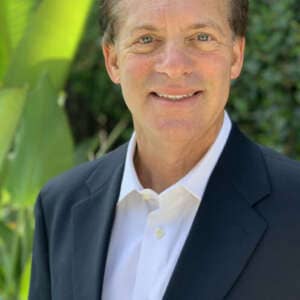 The Valley Business Broker – Steve Barnett
Hiring a business broker is the best decision you can make for yourself. After all, it relieves you of the stress and pressure associated with the sales process.
Did you know that having specific knowledge about selling businesses improves your chances of selling? Even if you have previous sales experience, you'll probably struggle to get your business sold alone. The truth is that you need a targeted strategy if you want to be successful.
Steve Barnett has already done the research and tested the strategies that work in the business sales arena. He has applicable experience in business management and financials, which gives him a leg up over the competition. When you work with Steve, you can use these qualifications to your advantage.
You might be surprised to learn that no formal education is required to become a business broker. All one must do to obtain the certification is attend a few real estate classes and become licensed as a real estate salesperson.
That's right: even though business sales is vastly different from selling real estate, that's the only training that's required to get started. That's why it's necessary to properly examine potential business brokers to ensure they have experience and qualifications that make them well-suited for their jobs.
Steve Barnett of The Valley Business Broker is one of the most accredited business brokers in California. Steve earned an MBA in Business Management from Pepperdine University and a CPA certification from the State of Washington. He uses this knowledge to craft accurate business valuations, tailor marketing materials, and more.
Steve also has applicable working experience in many fields. Prior to becoming a business broker, he worked as a CFO, Controller, and VP of Finance for the Manufacturing and Professional Services sectors. Though his direct experience is in aerospace, consumer products, banking, and staffing, he can apply this experience to other industries as well.
Overall, the eclectic nature of Steve's experience makes him well qualified to sell your business in Ventura County. You can count on Steve to pay attention to detail, work well with deadlines, and foster open communication and honesty from day one.
There are many more aspects of life other than work. If you're ready to spend more time with your family, travel, or simply relax more, Steve will help get you there.
Set up a free consultation today to see what The Valley Business Broker can do for you.
Introducing: Ventura County Business Broker
Strategy is everything when it comes to successfully selling a business. Consequently, you need to work with a Ventura County business broker who has a proven strategy that works.
Luckily for you, The Valley Business Broker checks off all the boxes. His client-focused strategy has allowed him to secure millions of dollars in business sales for business owners just like you. It doesn't matter what reservations you have about your selling your business, Steve has the know-how and tools needed to shed a positive light on it.
First things first: you'll need a business valuation. Since Steve has a background in business finance, he's able to complete this step for you. His experience in business management also enables him to easily spot problems that could be bringing your value down. He then can make actionable suggestions to you to fix the issues.
The result? More money in your pocket.
The business valuation is crucial since it is used as a tool to determine the listing price of your business. Steve prides himself on determining a listing price that doesn't leave money on the table while also being competitive enough to attract the most serious buyers.
However, businesses don't sell if buyers can't find them on the market. That's why the next step of Steve's strategy is creating marketing materials that highlight all the best parts of your business. These materials are then meticulously sent out to buyers who are the most likely to be interested in your business.
Pretty soon, the leads will start rolling in. However, not every lead is a good one. In fact, it's very likely that several seemingly interested parties will never put in an offer on your business. Steve will screen potential buyers to determine how serious they are, ultimately saving you time and effort talking to buyers who will never put in an offer or don't have the financial ability to complete the transaction.
Lastly, it's time for presentations, offers, and negotiations. Steve is an active participant of this step in his strategy and is by your side the whole time to help you get a fair price for your business. He doesn't take a penny until he successfully sells your business, so you are truly in it together.
Frequently Asked Ventura County Business Broker Questions
Q) What are the benefits of working with The Valley Business Broker?
A) Perhaps the most significant benefit of working with Steve Barnett is the increased likelihood of selling your business. Without Steve, you're only up to 20% likely to make the sale. When you add Steve in the mix, your chances of selling skyrocket to over 80%.
Q) Are business brokers worth the money?
A) Even though working with a business broker requires an investment, it's one that you won't regret making. The Valley Business Broker makes the selling process easy, convenient, and makes sure you end up with the most money in your pocket after the sale. Depending on your business, there may be a charge for the business valuation – however 50-100% of this fee is refunded upon the sale of your business. All other commissions are collected only when your business sells.
Ready to sell your business in Ventura County? Speak with Steve today for your free consultation, and find out how we can get you top dollar for your business.